Moderator: Demon Hunters
Posts: 197
I'm finished with phase one. Now time for some end game stuff.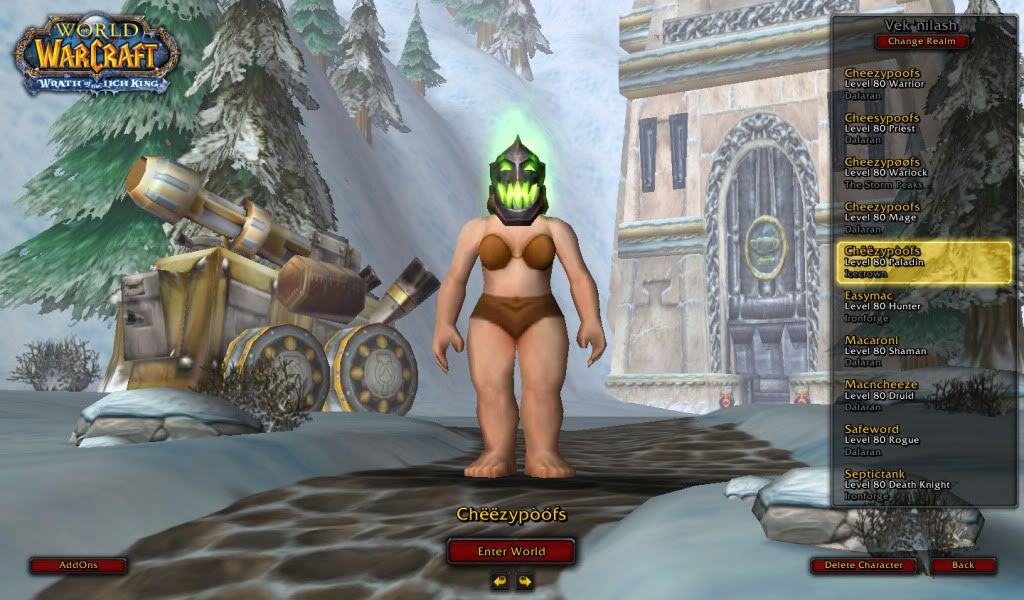 Stop looking, I found it.
---
Class Leader
Posts: 38
What...the...fuck...

/bow down
---
---
Leader
Posts: 4481
WoW character race: Night Elf
WoW character class: Priest
WoW character gender: Male
WoW character level: 110
WoW character guild: You and Whose Army
Battle.net region: us.battle.net
Battle.net character realm: Vek'nilash
Battle.net character name: Elvenbane
Battle.net character URL: http://us.battle.net/wow/en/character/v ... e/advanced
Contact:
Cheesy you are one crazy bastard
It's the thought that counts, not how many people die because of it.
Elvenbane#1520
---
---
priest or druid, PRIEST OR DRUID!
---
Posts: 3624
Location: TX
WoW character race: Draenei
WoW character class: Paladin
WoW character gender: Male
WoW character level: 70
Photoshoped, Shadows are all wrong.

J/k

What makes it even more amazing is simply that I know most if not all of them have epic flyers and there was 100% no power leveling - legal or not- no recruit a friend account boosting or anything- just one man on a mission.

There really should be an achievement or something for that.

With a mount. And a cash prize. Lifetime subscription or something.

You have dinged 800 times.
What is your total /played?
---
Posts: 197
I had hoped for a special achievement...but got nothing
They do all have epic fliers and 3-4 crafted epics so far.
I must say that the pally and druid are my favs, sadly the mage has moved to last place...I just can't solo anything on it.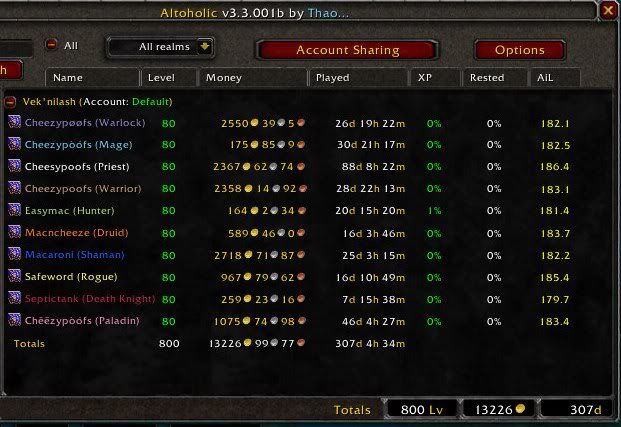 Stop looking, I found it.
---
---
---